Member Training Pass (May 2019)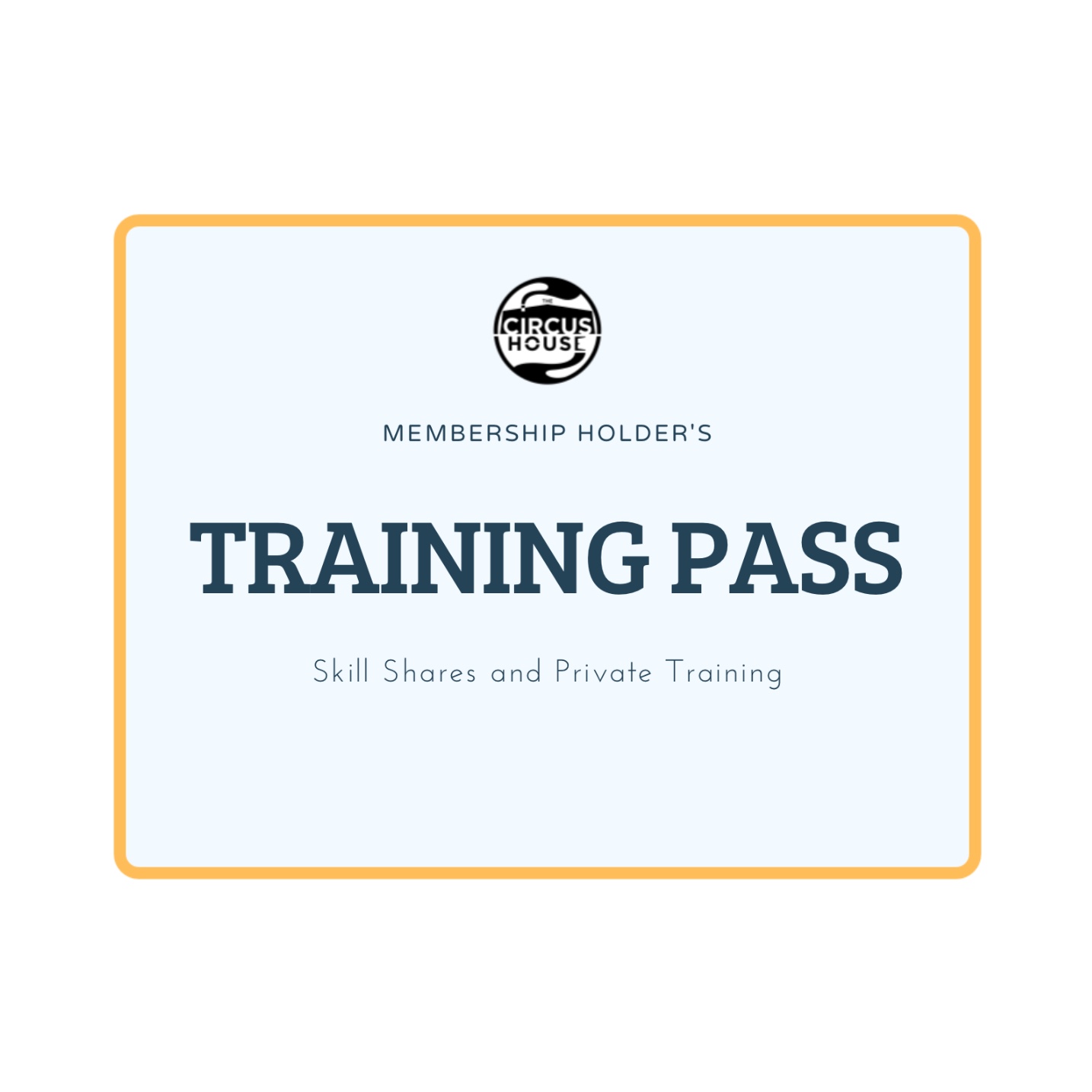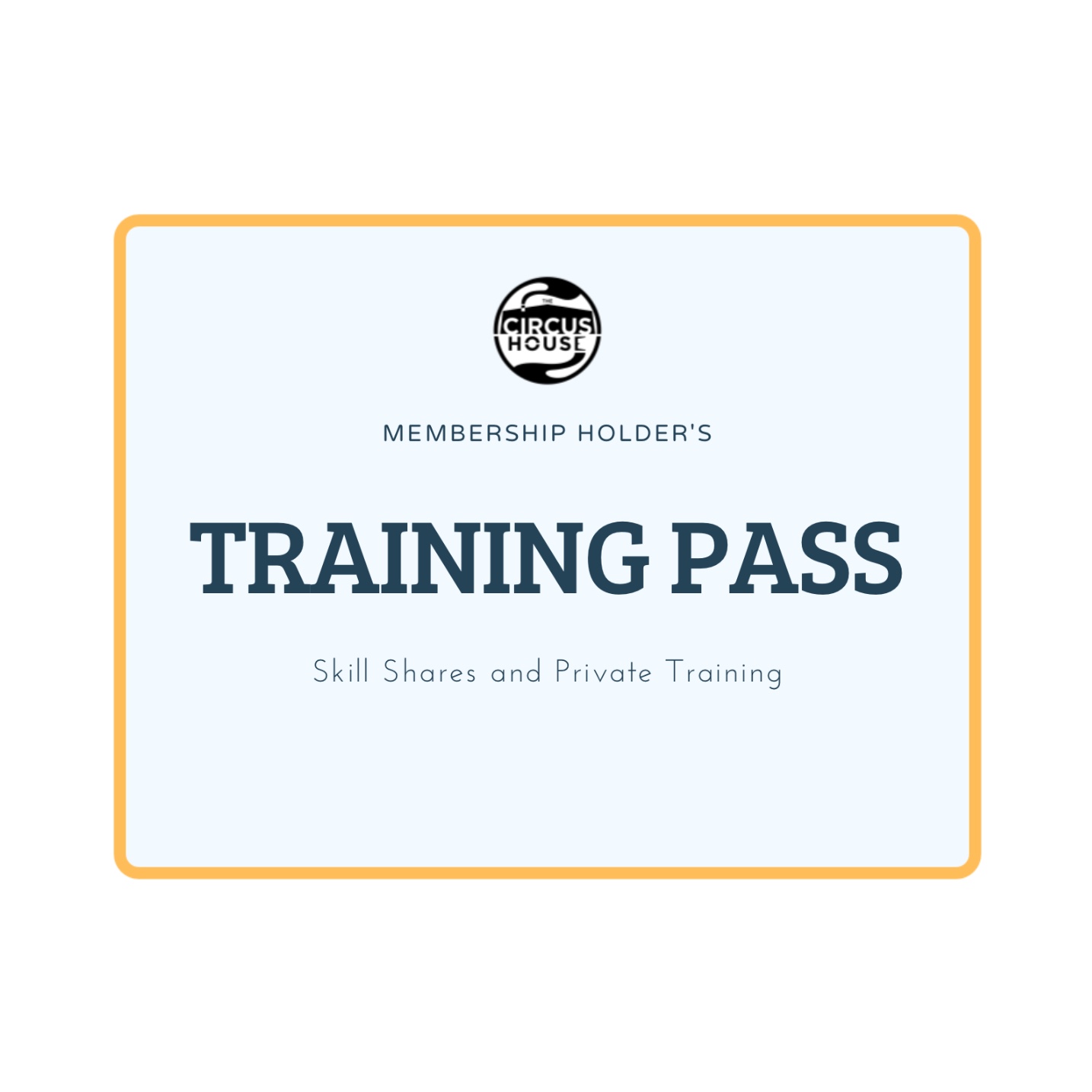 Member Training Pass (May 2019)
Skill Share and Training Pass for Members - valid from 1st - 31st May.
This training pass allows you access to all Friday and Saturday Skill Share sessions and allows you to train outside of classes, subject to the usual limitations (see below).
This pass is for members only. If you are not a member you can find out about membership benefits and sign up for classes at www.thecircushouse.co.uk/classes.
This pass is non-refundable, and cannot be exchanged or transferred.
Training Terms and Conditions:
You must work around other events taking place at the circus (e.g. classes, workshops, private lessons, rehearsals, meetings)

Call or message in advance to check there is space and equipment available

Safety First:

wear suitable clothing

assist others with spotting

never train alone

report injuries to a first aider

use safety equipment (crash mats, kneepads etc)

Clean Up: put away equipment, mats and litter before you leave