Aerial acrobatics has become very popular over the last few years. It's good exercise, it's fun, and it's social. For many people it's also a way to express themselves, and for some people it's a source of income as well. The Circus House' Aerial Development Programme has been set up to offer people a way to broaden their skills, or deepen their knowledge of a particular aerial skill. So far we've had two masterclasses of a series that is being supported by Arts Council England. Each workshop will run for three days.
It's a lot of training to do in a short space of time, there's no denying that. However the response to the first two masterclasses has been overwhelmingly positive. You can learn an awful lot in three days. There are only ten spaces available on each course, but keeping the class size small offers a number of benefits. There's plenty of equipment for everyone to use throughout the day, and the guest teacher can really get to know the class. By understanding individual skill levels the course can be tailored so that all members of a class are able to progress significantly.
Our first masterclass was with Shaena Brandel of Pirates of the Carabina. Up went the hoops, filling the room with giant metal rings, and then up went the aerialists. Everybody ended up learning tricks they didn't think they'd be doing. We were front balancing on top of the hoops with the bottom of the hoop sandwiched between our feet, and we were dropping from the top of the hoop and catching the bottom of the ring. It was exhilarating. Shaena consistently offered guidance and encouragement seeing us through difficult manoeuvres, and gave really useful feedback when we were back on the ground.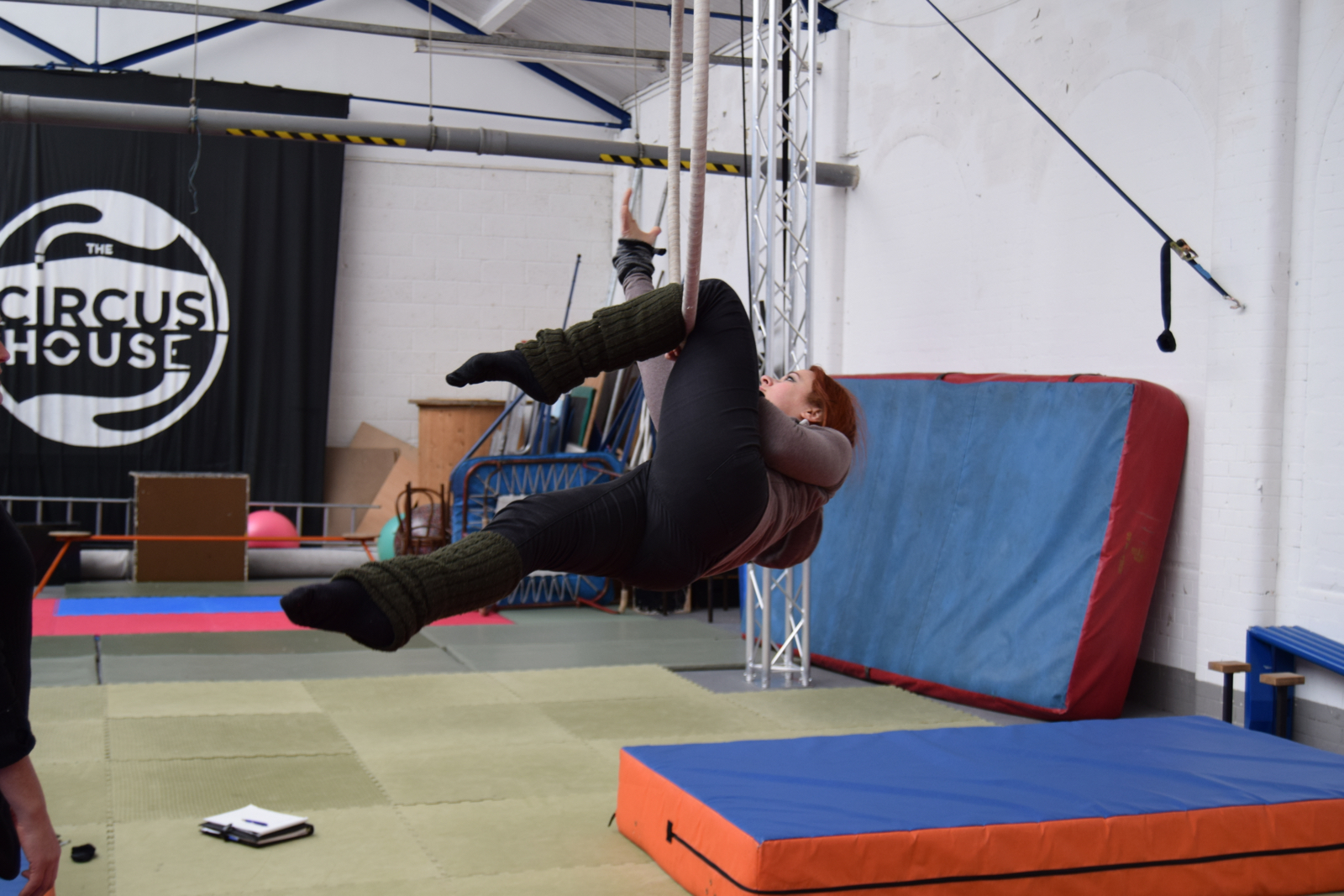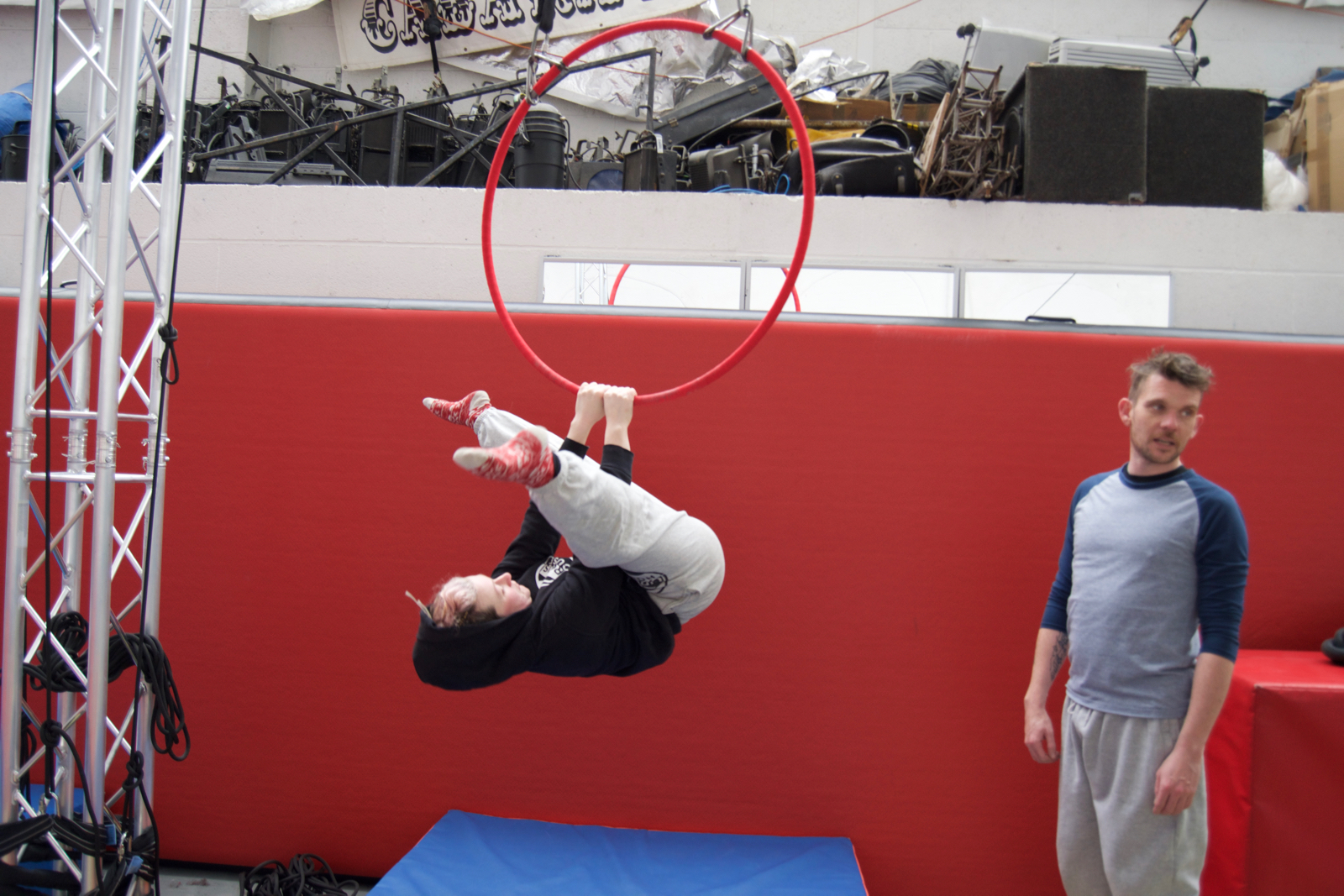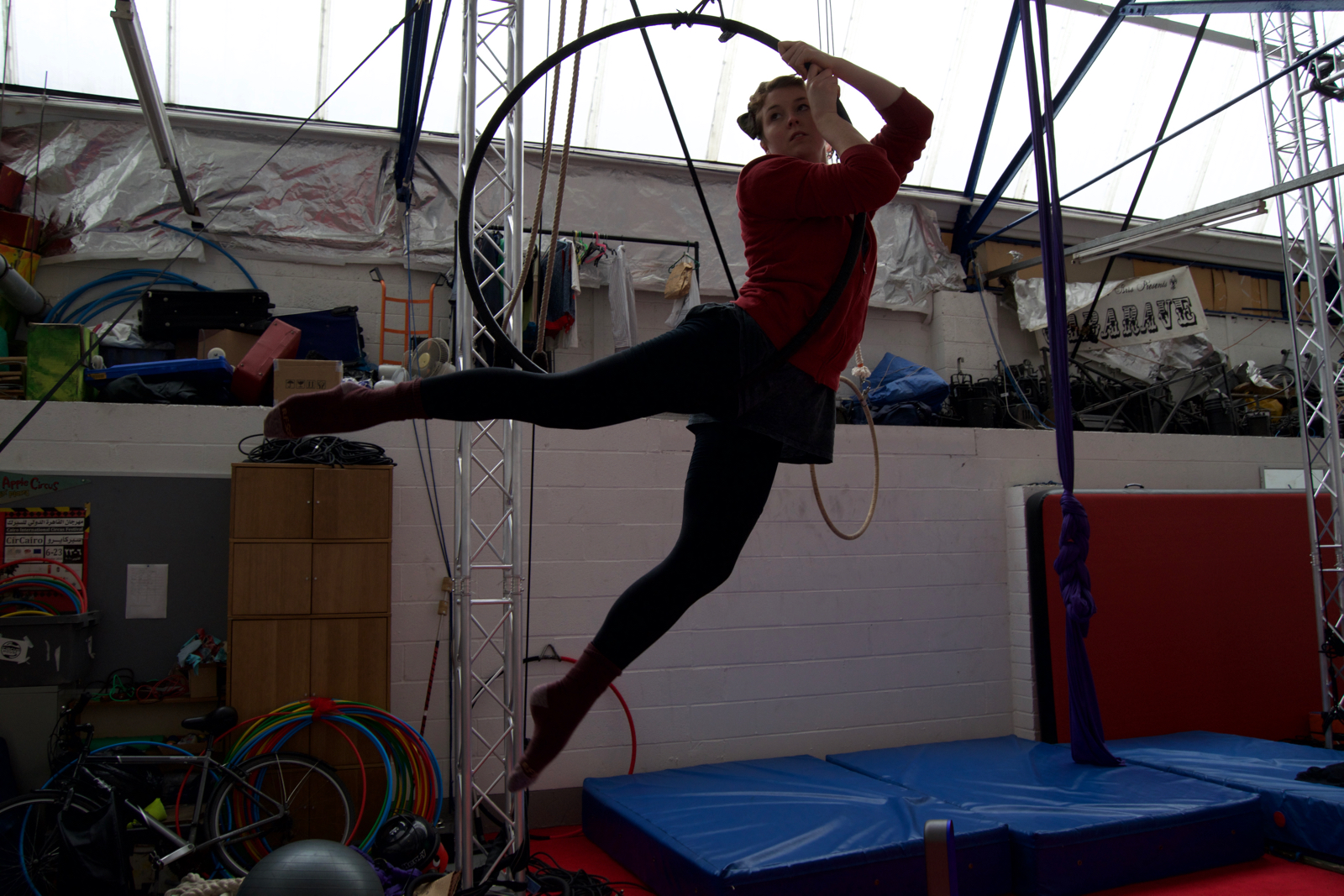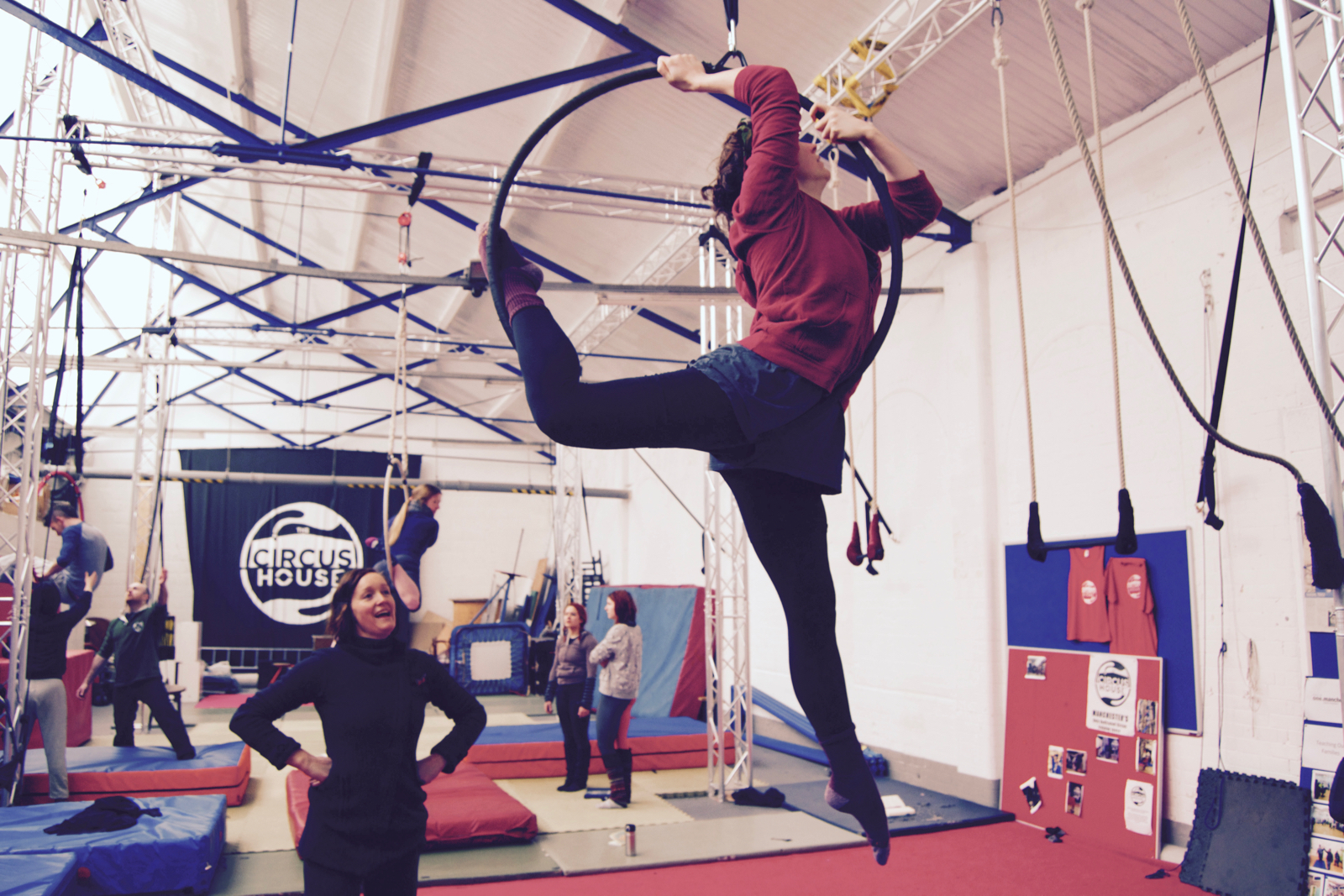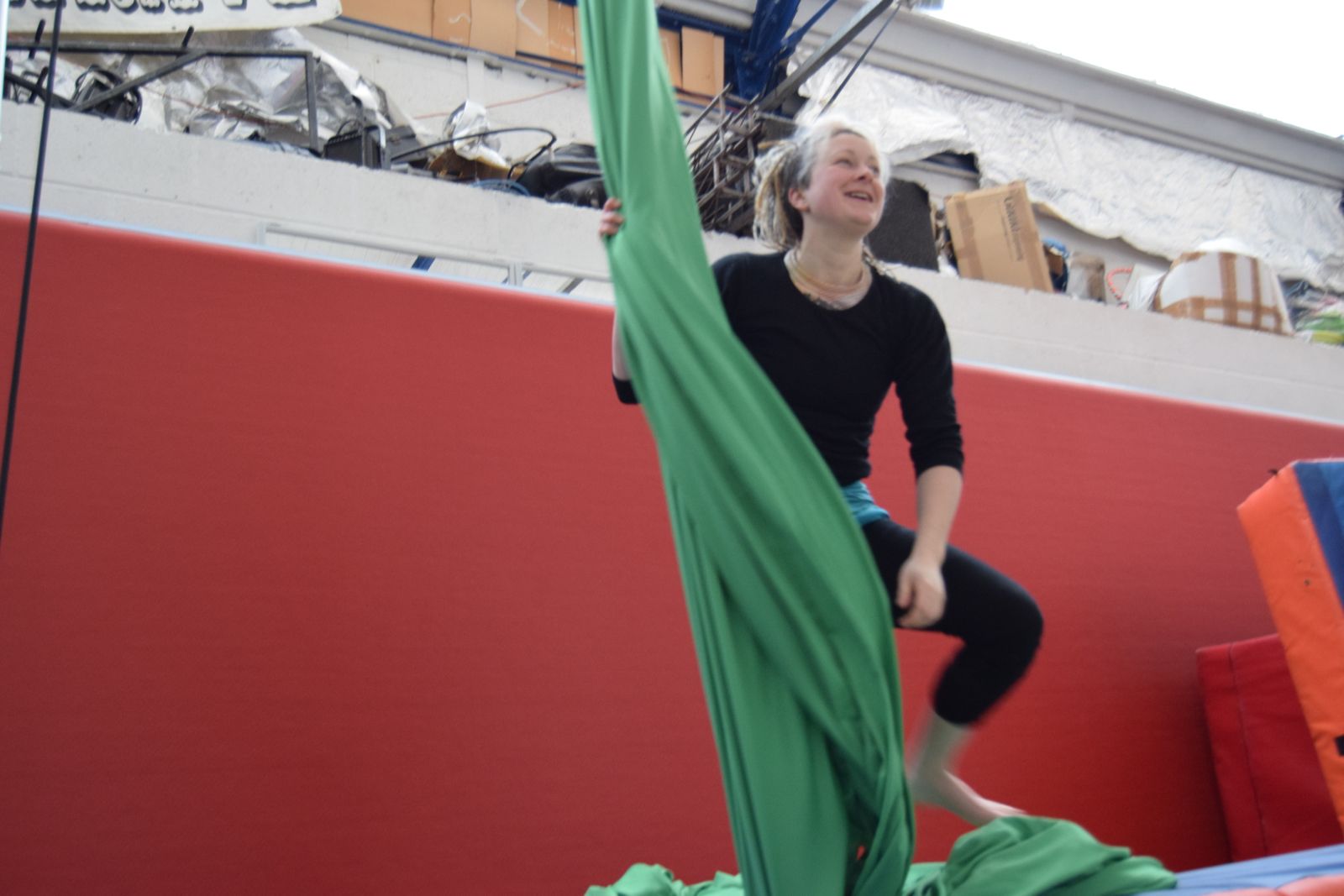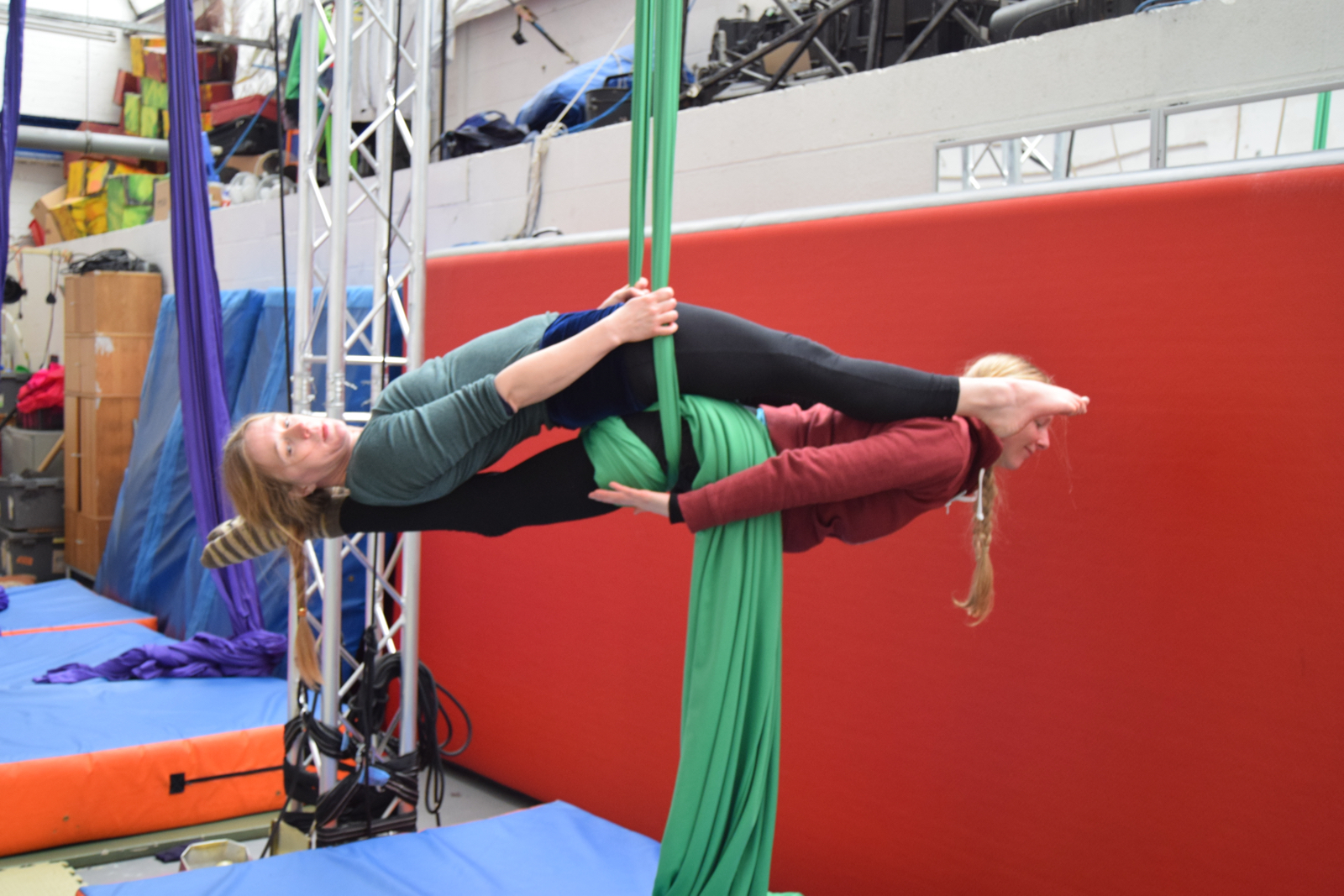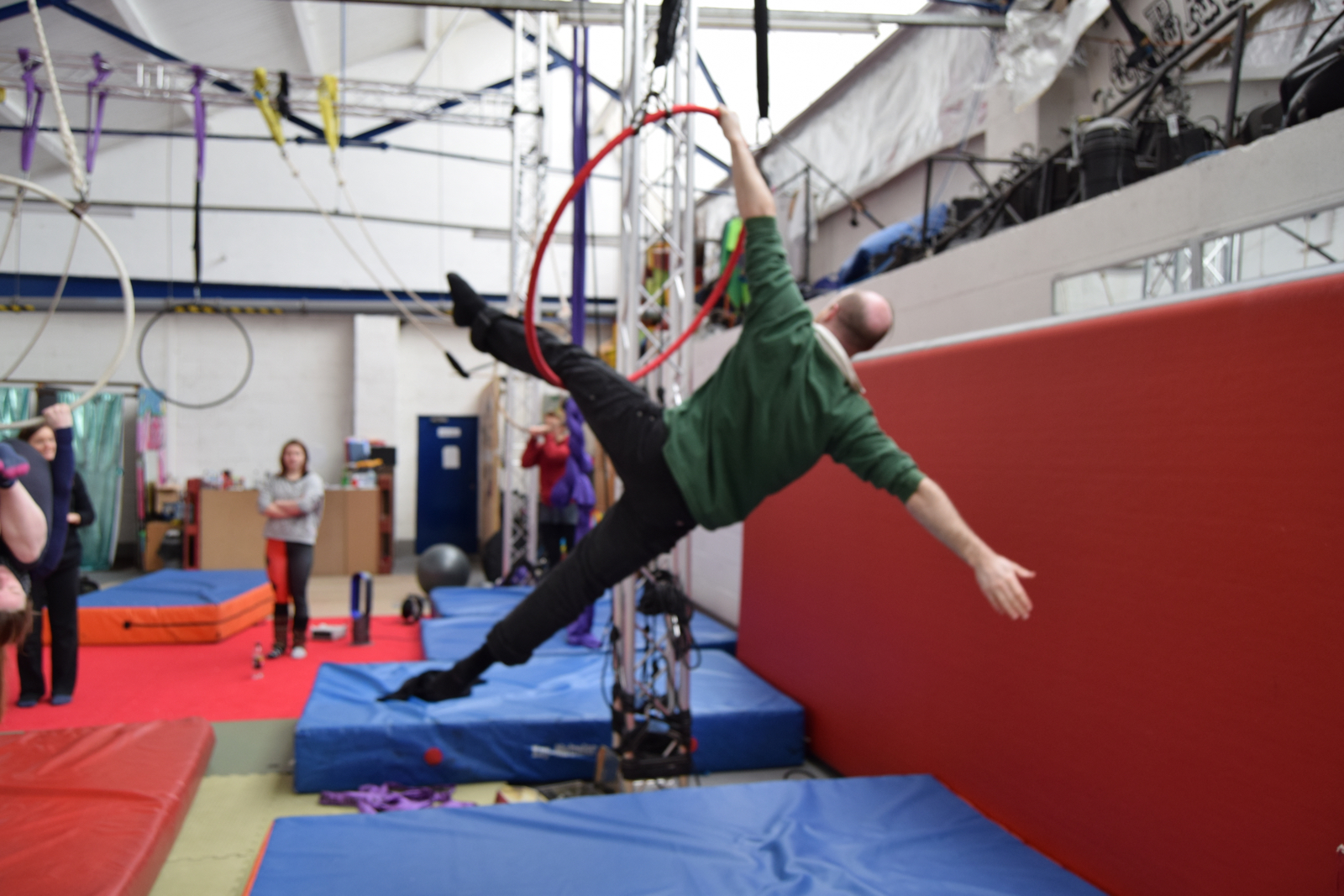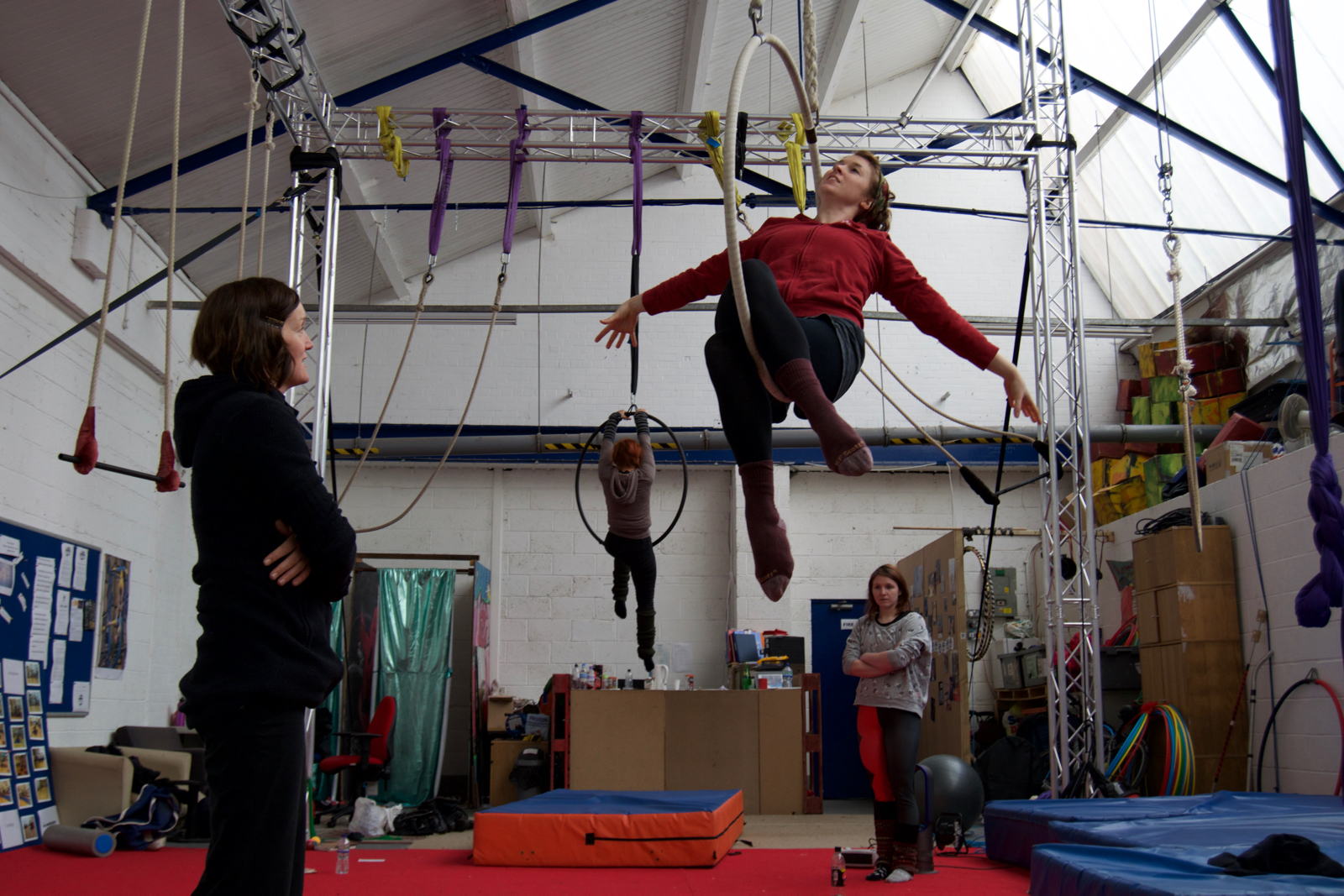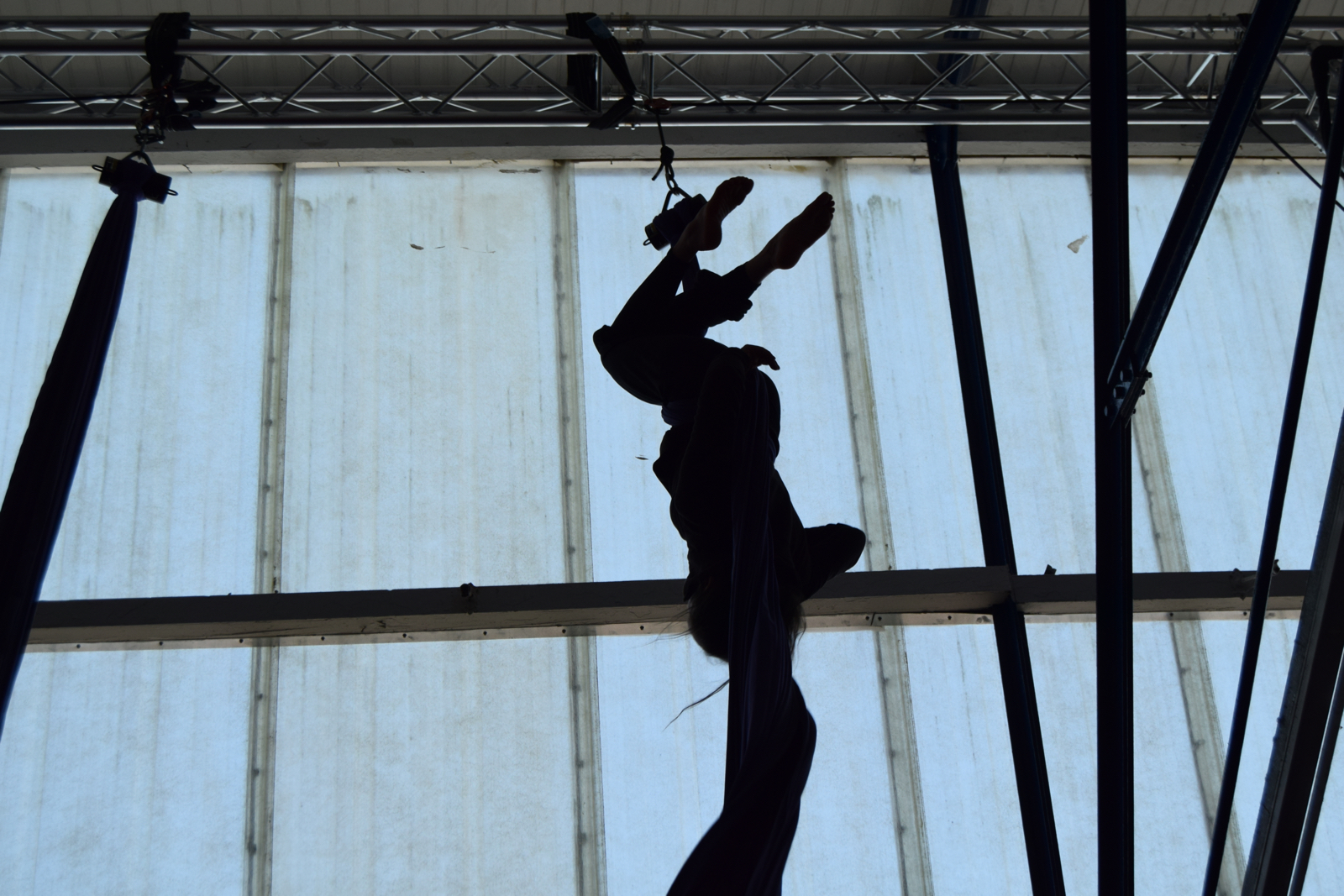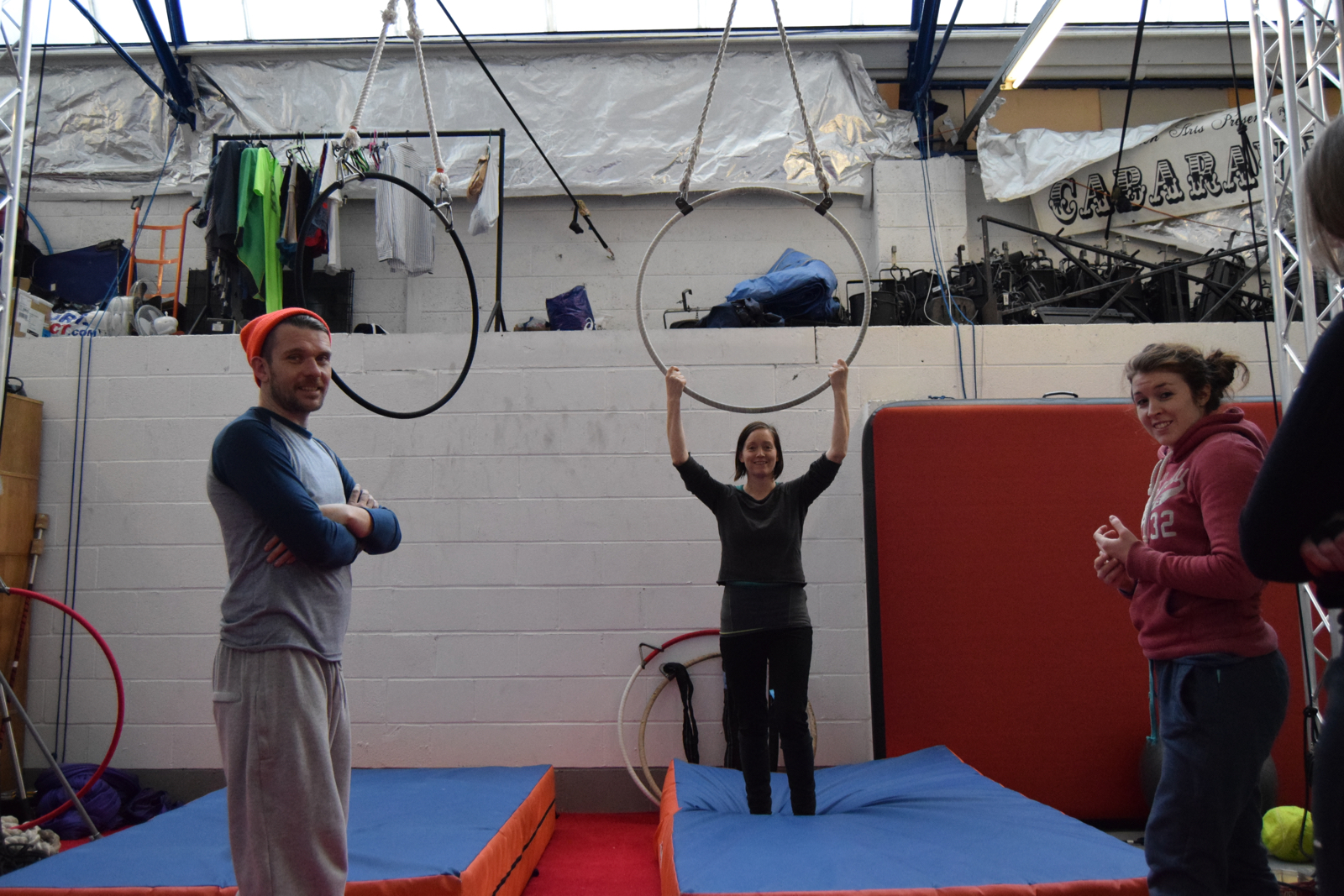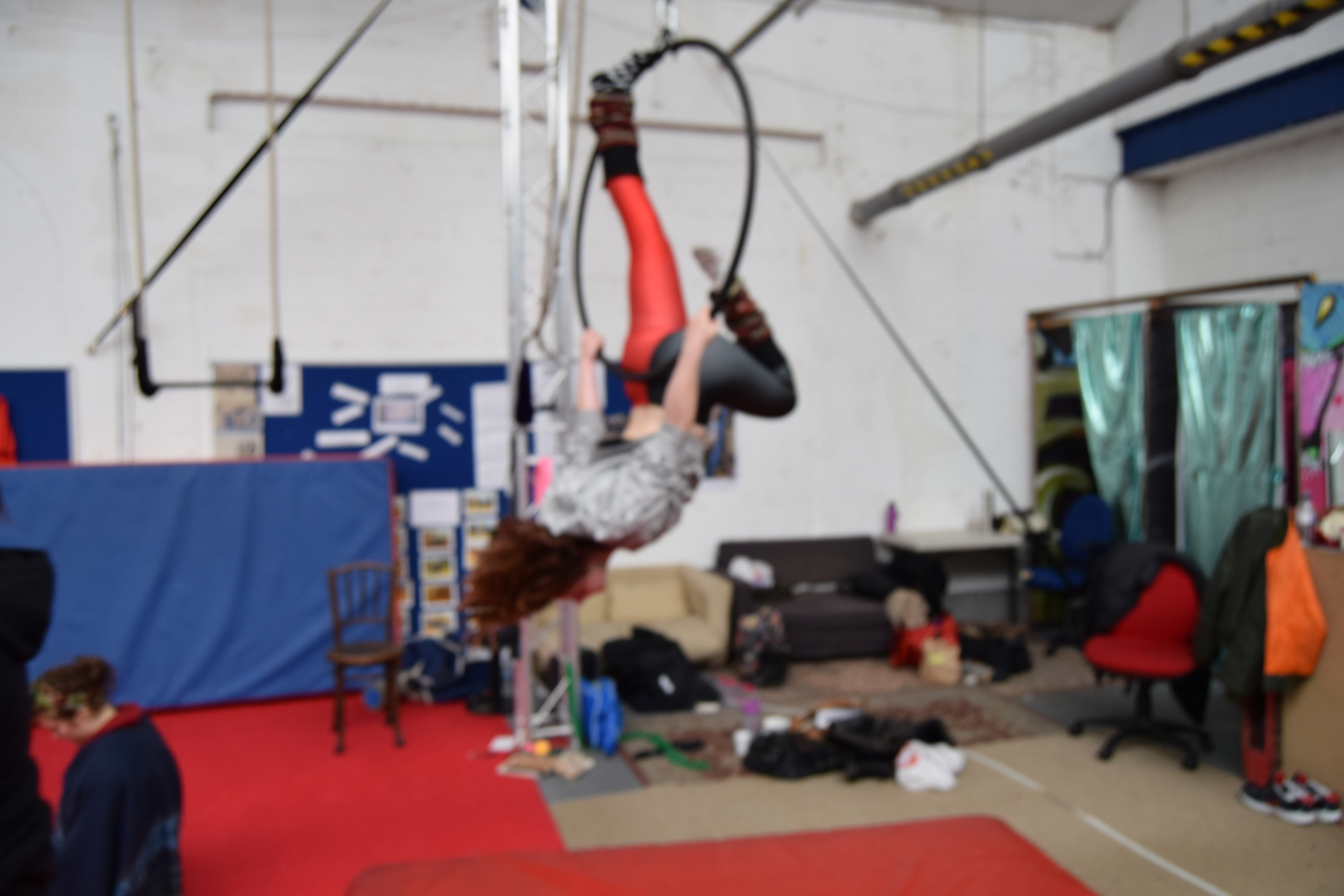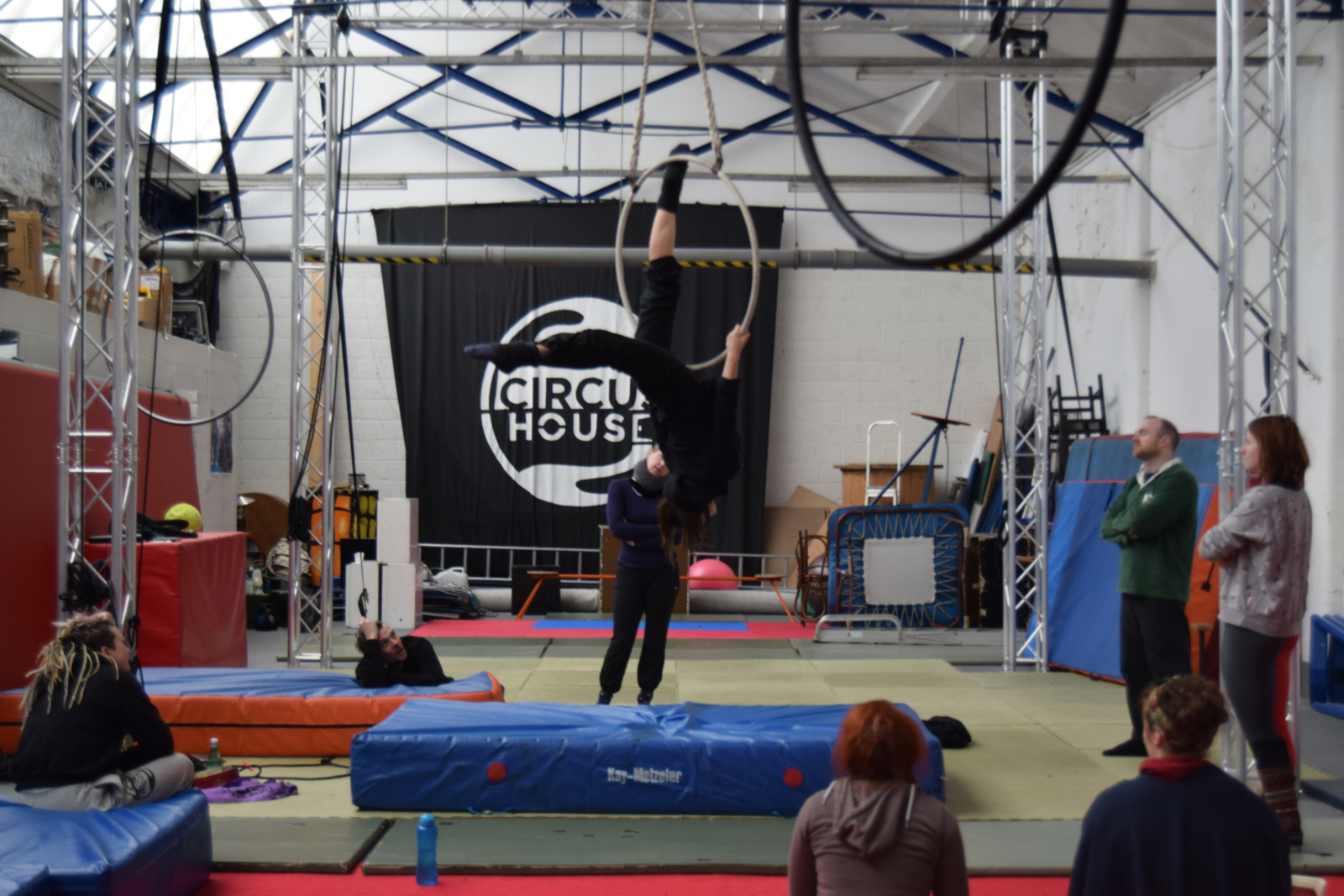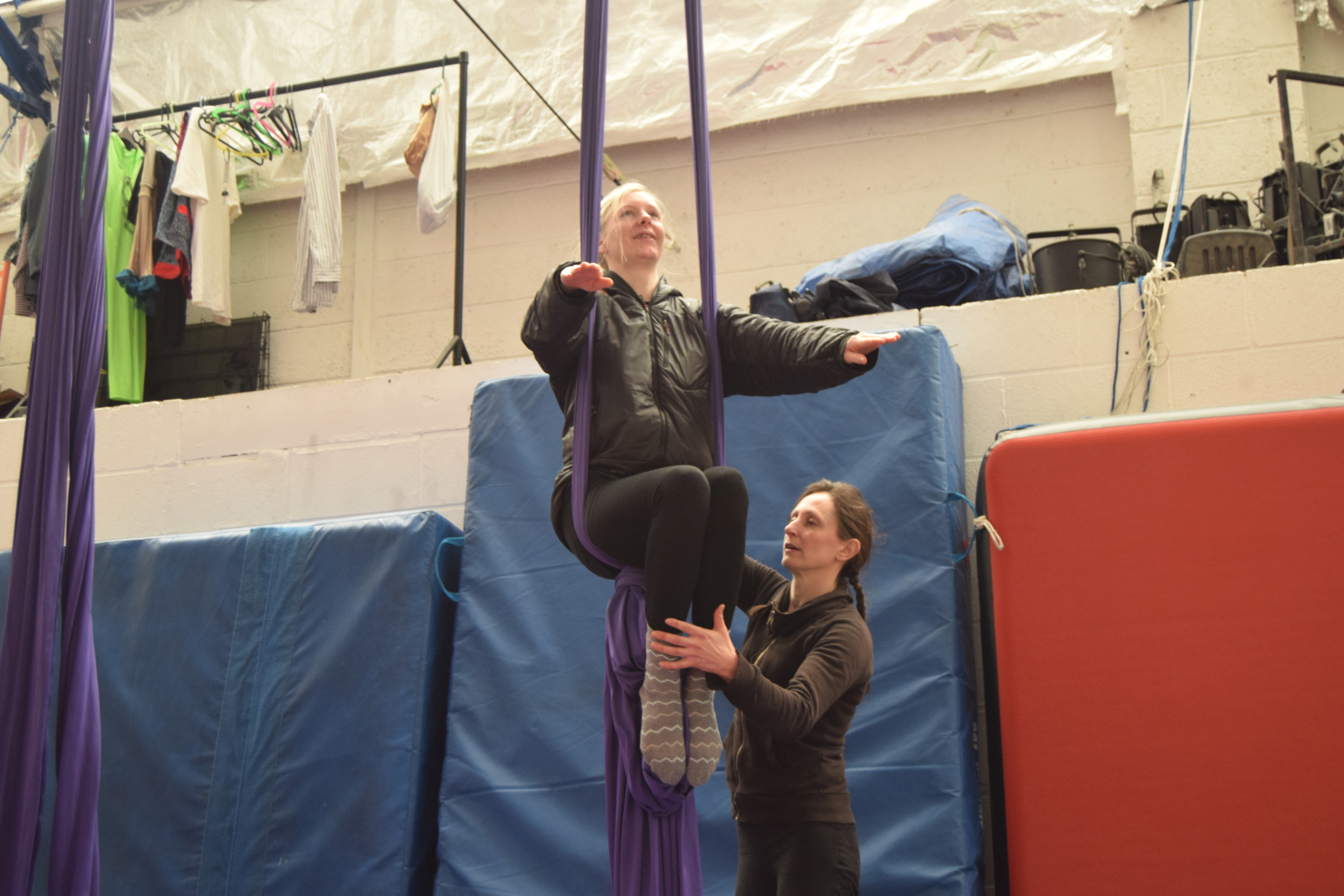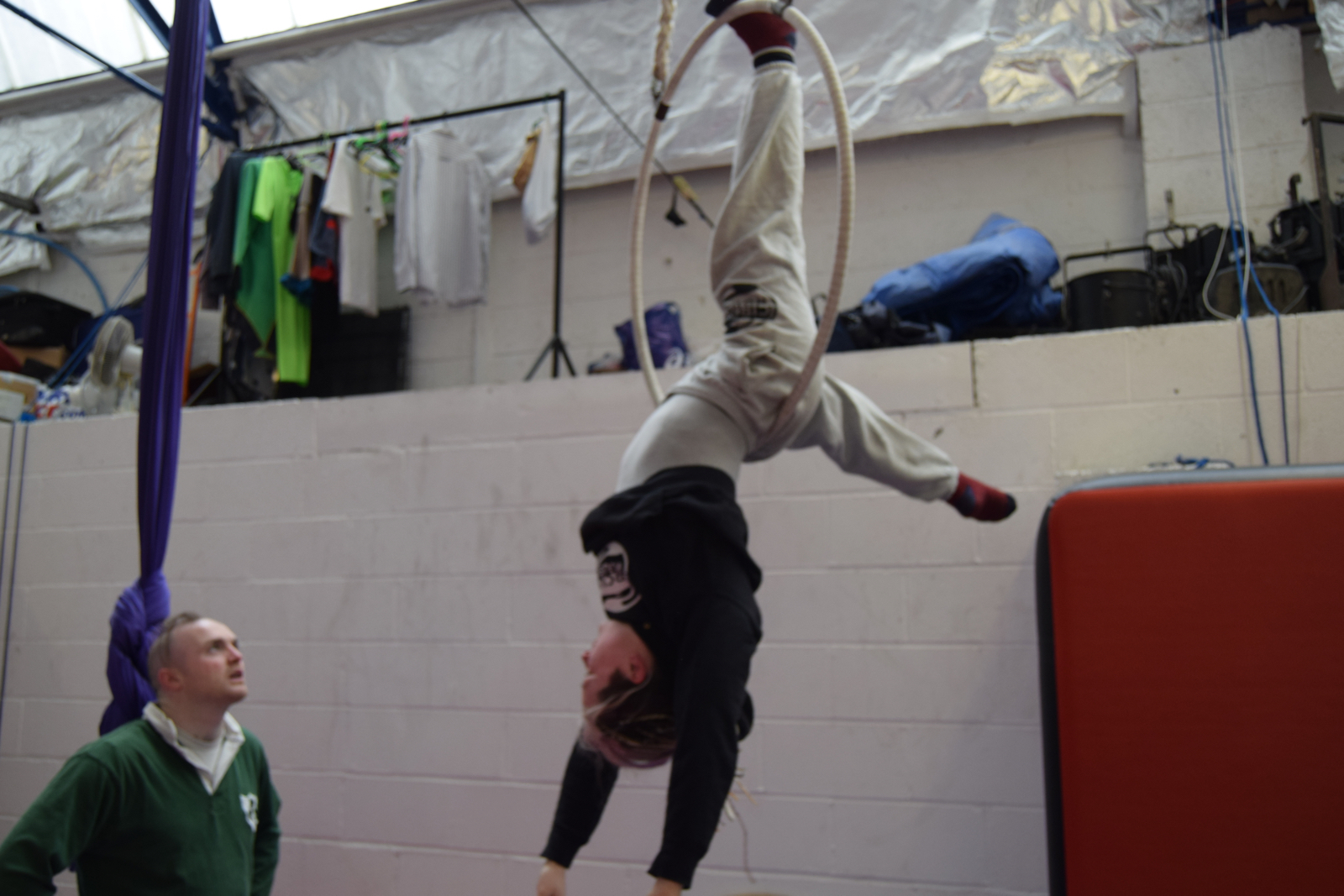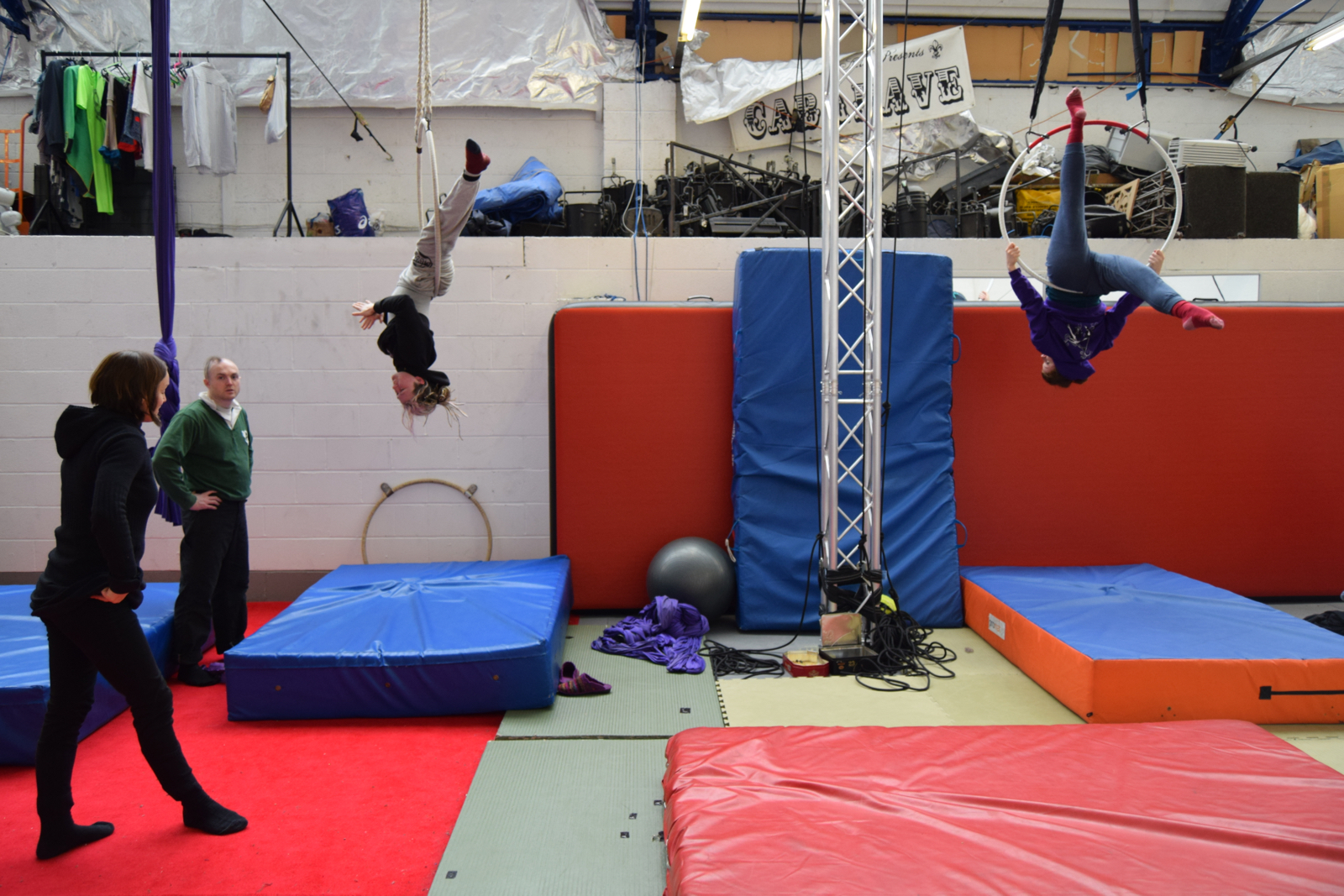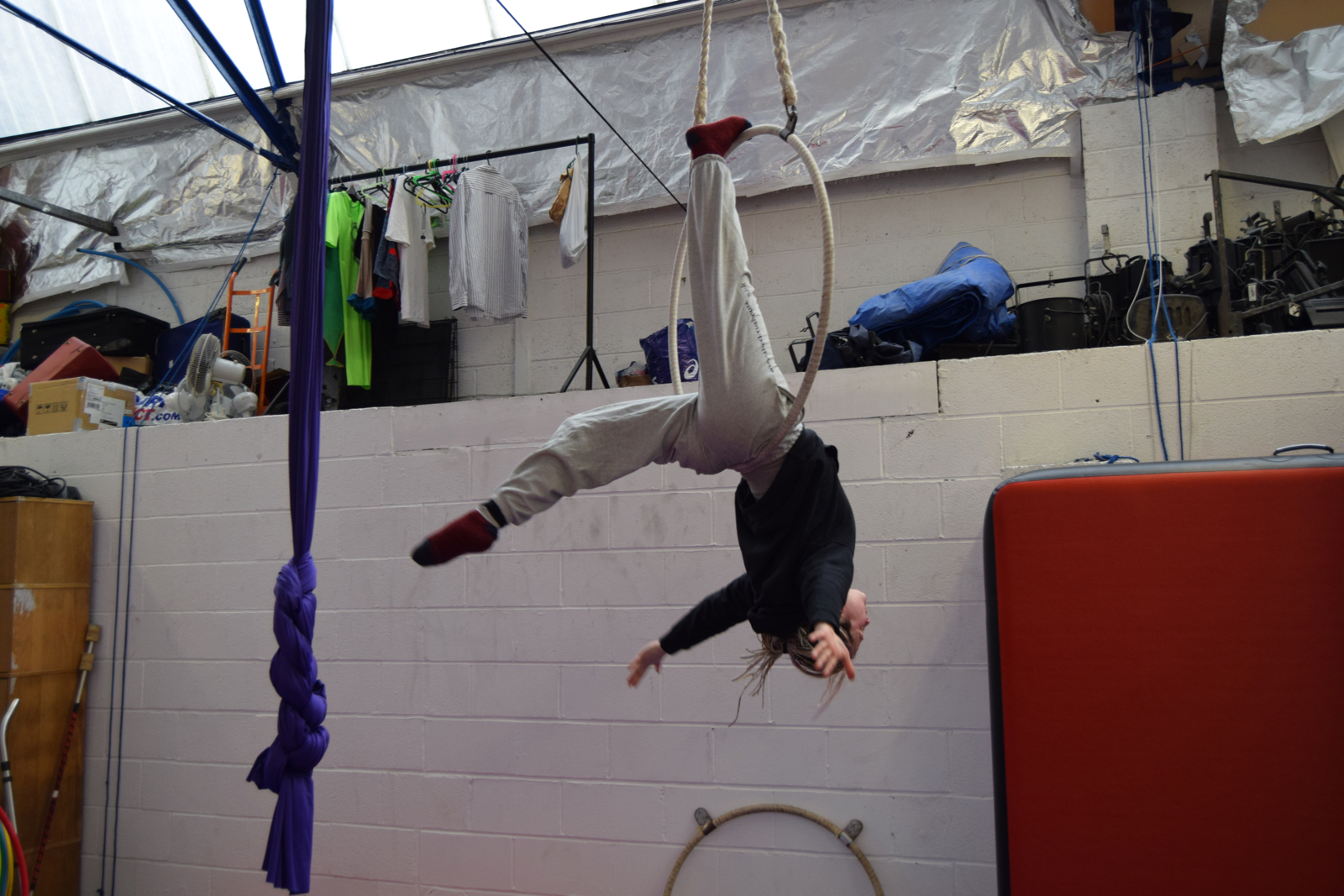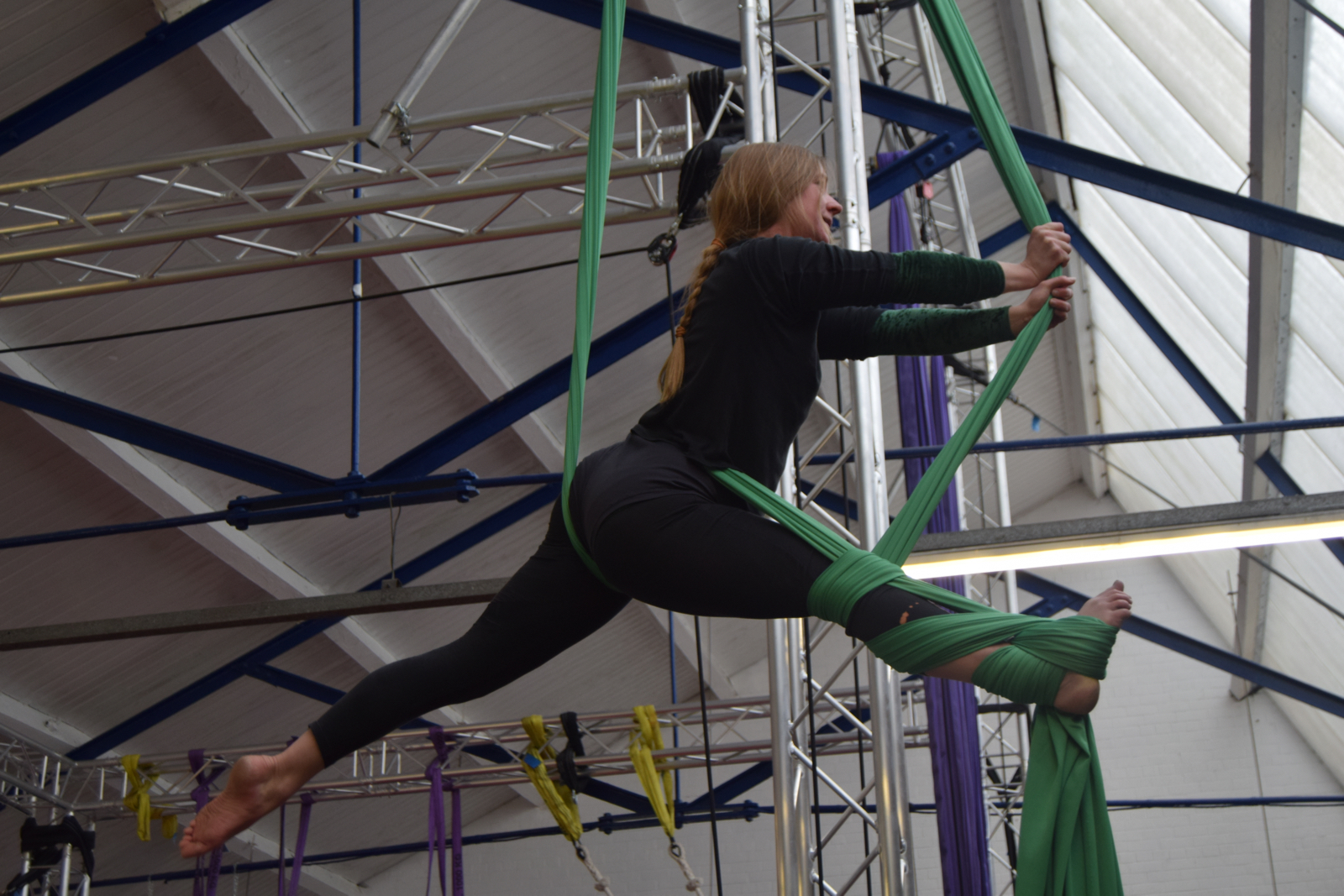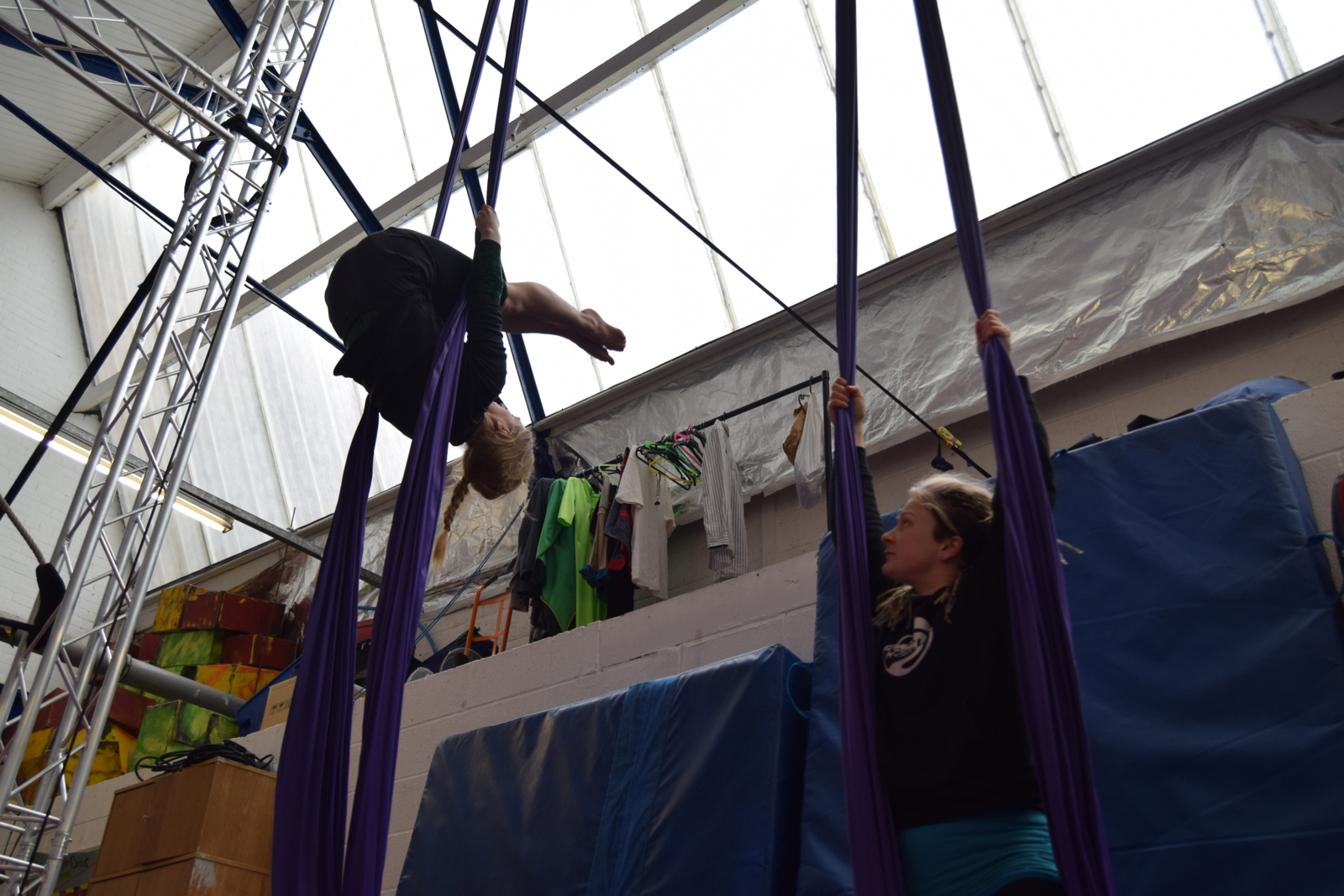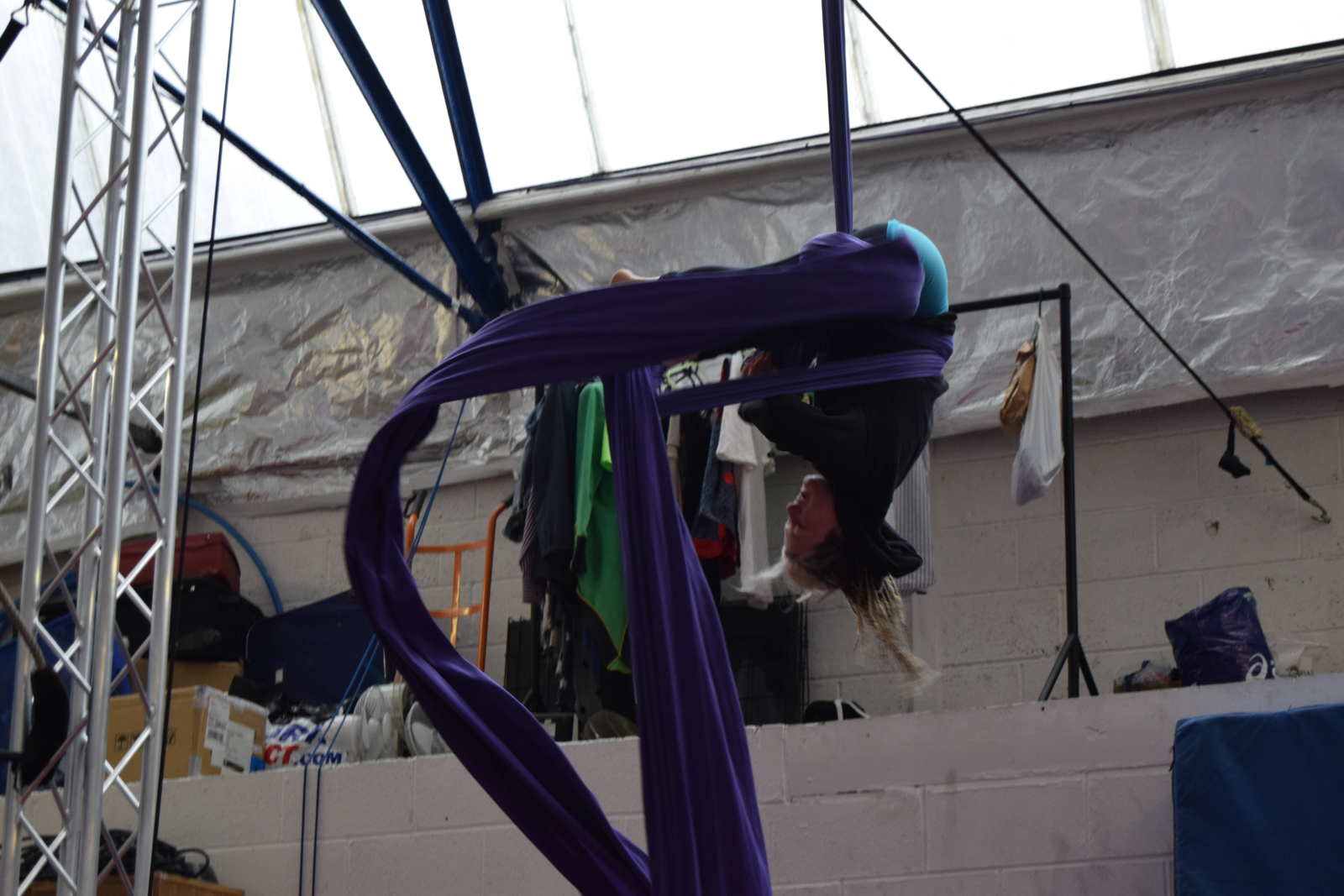 The aerial development programme is also a opportunity to learn and develop habits that compliment the lifestyle of an aerialist. Learning to listen to your body and take care of it is always important, but it's especially important if you're hellbent on spending a considerable amount of time suspended metres in the air turning somersaults and wrapping yourself up like a pretzel.
The influence of yoga and dance here might not surprise many, but despite training aerial acrobatics for years, the Aerial Development programme was the first time that I was taught to incorporate massage into my training. These kind of benefits make the sessions invaluable. You make connections, exchange nutritional tips, and find out new and better ways to prevent injuries and look after yourself. It's useful to be able to ask these sorts of questions to professionals that have worked as performers and teachers for years. They are treasure troves of knowledge that just isn't available from any book or website. Most importantly, they are more than happy to share what they know.
The second masterclass was a Silks workshop run by Claire Crook (Madam Mango) of Greentop Circus in Sheffield. This time a forest of silks was suspended from the rafters. The Circus House was filled with people climbing to the ceiling and entangling themselves in intricate wraps under the direction of Claire. Again, we were able to expand our vocabulary of moves far beyond our initial expectations. We were also given a foundation with which we could explore the silks ourselves and find our own positions and wraps. The workshop culminated in an entertaining series of performances that incorporated what we'd learnt, featuring solo acts, coordinated duets, and even a comedic solo featuring a performer who was only informed of her routine as she performed it.
To get a better flavour of what we've been doing, check out the photos above, or sign up for one of the remaining masterclasses!
Details of the Aerial Development programme, including the full lineup of classes, is available on our Facebook event page here. You can book onto a course by calling The Circus House on 07428 947 432 or by emailing thecircushouse@gmail.com.